FOR IMMEDIATE RELEASE:
Local Non-Profit Encourages Carving for a Cause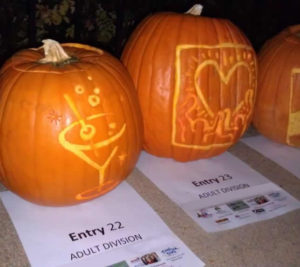 Denver, CO – October 27, 2016 – Kids' Compassion Project (KCP) is a non-profit whose purpose is to build compassion in kids by providing meaningful service opportunities for families while also supporting other local non-profits. This Sunday, Oct 30 is their first annual Jack O Lantern contest, a fundraising event also meant to bring together the community.
"We want to get the word out about what we are doing and also provide a fun opportunities for families to come together for what we hope will be an annual tradition," shares Erin Oltersdorf, co-founder of Kids' Compassion Project. "We encourage families to turn this into an opportunity to connect and get creative while supporting a great cause." Participants are encouraged to use this as a 'dress rehearsal' for Halloween and wear costumes.
Denver area businesses have donated over $2,000 in prizes for the event, which already has 77 entries, in divisions from Pre-K to Adult. Starbucks is providing free hot chocolate, and a Fire Truck turned food truck will be on hand to share some treats (Fire Truck Crepes).
Shary Zampert, KCP cofounder says she is "blown away by the generosity of the community" and "grateful they believe in and want to support our vision as we grow Kids' Compassion Project." KCP has hosted 8 events with different Denver non-profits, bringing in thousands of dollars of donations and involving hundreds of participant families.
The event is free, and participants and guests are encouraged to make tax-deductible donations to KCP.
If you want to participate, you can RSVP (free) at https://www.kidscompassionproject.org/halloween. Anyone else is encouraged to drop by and enjoy a fun evening while appreciating the creativity of the contestants.
Contact:
Dan Oltersdorf
info@kidscompassionproject.org
2373 Central Park Blvd, Suite 100, Denver, CO 80238
###